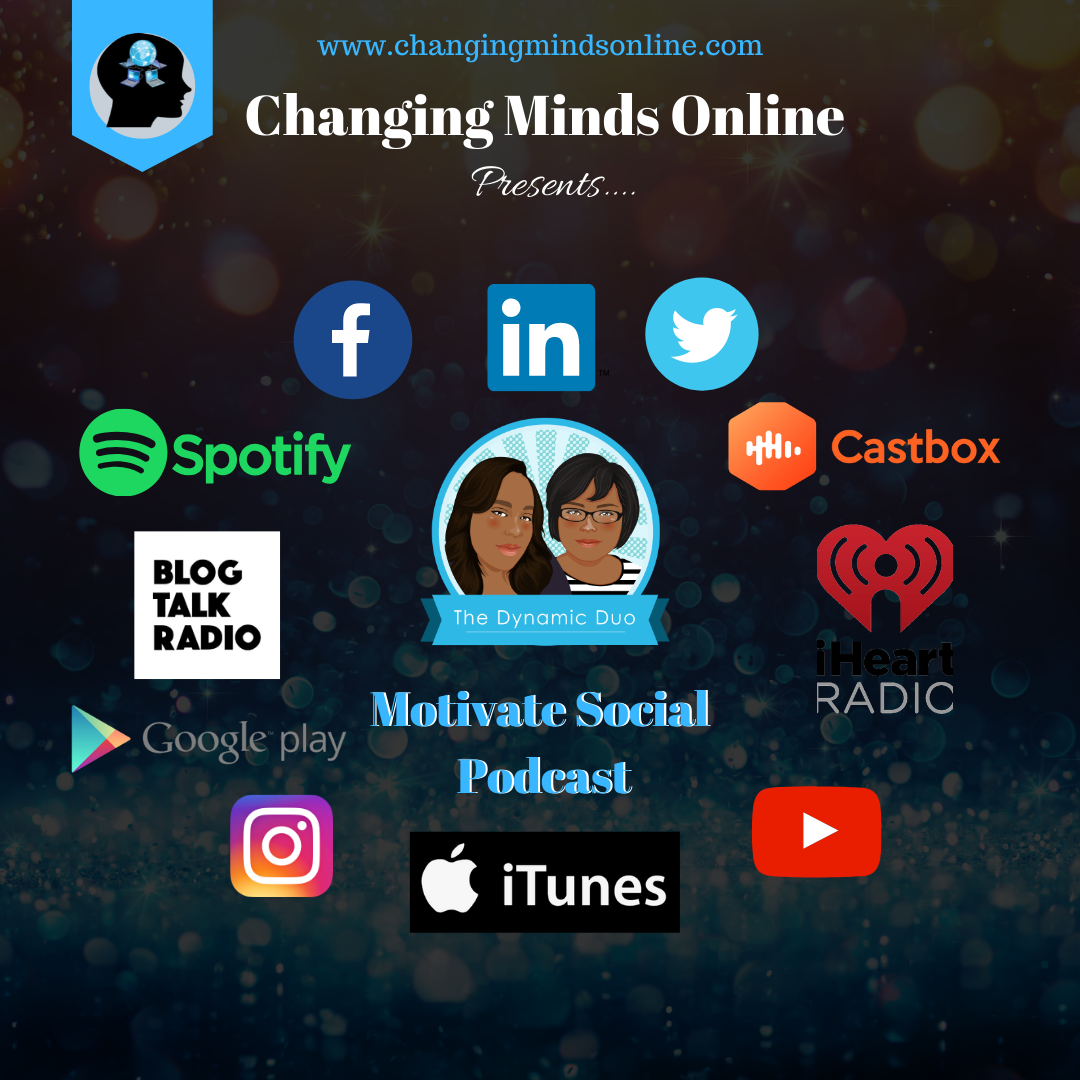 Home of the Motivate Social Podcast
---
The Motivate Social Podcast hosted by Dr. Aikyna Finch and Vanessa Canteberry.. Bringing you people Changing the World Through Social Media at Blog Talk Radio
---
Follow us af ChangingMindsOnline on Facebook and Instagram / ChangMindOnlin on Twitter.
Check Out Our Journal
---
I Am More Than... by Dr. Aikyna Finch and Vanessa Canteberry on Amazon!
---
This Journal is separated into 12 chapters for each month of the year so you can develop yourself more as the months go by.